Anyone who wants to maintain healthy, youthful skin and preserve their looks will benefit from this excellent age-management program.
Muscle Banding is about acting in advance to prevent the onset of ageing.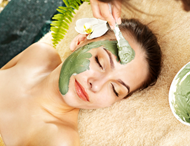 The DANNÉ Muscle Banding treatments
tighten, tone and firm the face and neck
with visible results after just one treatment.
The DMK Muscle Banding Program fights against the decline that causes ageing not only by lifting and firming the skin; it can also help to restore optimal skin function which is the key to healthy, firm skin.